WordPress plugins on Sebald.com
Last modification: July 14th, 2010 by Martin
15,187 Ansichten, Short URL:
http://s.sebald.com/wjabh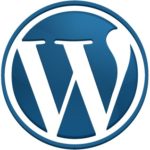 There are
106
plugins used:
87 active plugins
and
19 inactive plugins
.
Active Plugins

2 Click Social Media Buttons
» H.-Peter Pfeufer (url)
Adding buttons for Facebook (Like/Recommend), Twitter, Google+, Flattr, Xing, Pinteres, t3n and LinkedIn to your WordPress-Website in respect with the german privacy law.

AddQuicktag
» Frank Bültge (url)
Allows you to easily add custom Quicktags to the html- and visual-editor.

Adminer
» Frank Bültge (url)
Adminer (formerly phpMinAdmin) is a full-featured MySQL management tool written in PHP. This plugin include this tool in WordPress for a fast management of your database.

Admin Management Xtended
» Oliver Schlöbe (url)
WordPress 3.2+ only. Extends admin functionalities by introducing: toggling post/page visibility inline, changing page order with drag'n'drop, inline category management, inline tag management, changing publication date inline, changing post slug inline, toggling comment status open/closed, hide draft posts, change media order, change media description inline, toggling link visibility, changing link categories

Akismet
» Automattic (url)
Used by millions, Akismet is quite possibly the best way in the world to protect your blog from comment and trackback spam. It keeps your site protected from spam even while you sleep. To get started: 1) Click the "Activate" link to the left of this description, 2) Sign up for an Akismet API key, and 3) Go to your Akismet configuration page, and save your API key.

AntiVirus
» Sergej Müller (url)
Security solution as a smart, effectively plugin to protect your blog against exploits and spam injections.

Automatic SEO Links
» Emilio (url)
Forget to put manually your links, just choose a word and a URL and this plugin will replace all matches in the posts of your blog. You can set the title of the link, target, rel and also you can know every moment how many times a word has been changed.

Block Bad Queries (BBQ)
» Jeff Starr (url)
Automatically protects WordPress against malicious URL requests.

Broken Link Checker
» Janis Elsts (url)
Checks your blog for broken links and missing images and notifies you on the dashboard if any are found.

Bulk Delete
» Sudar (url)
Bulk delete users and posts from selected categories, tags, post types, custom taxonomies or by post status like drafts, scheduled posts, revisions etc.

Campaign
» Sebastian Thiele (url)
This Plugin adds Campaign Infos to the RSS URL to tracking in Google Analytics or Piwik

Category Description Editor
» Andrew Ozz (url)
Adds visual editor (TinyMCE) for the description on the Edit Category and Edit Tag pages.

CodeStyling Localization
» Heiko Rabe (url)
You can manage and edit all gettext translation files (*.po/*.mo) directly out of your WordPress Admin Center without any need of an external editor. It automatically detects the gettext ready components like WordPress itself or any Plugin / Theme supporting gettext, is able to scan the related source files and can assists you using Google Translate API or Microsoft Translator API during translation.This plugin supports WordPress MU and allows explicit WPMU Plugin translation too. It newly introduces ignore-case and regular expression search during translation. BuddyPress and bbPress as part of BuddyPress can be translated too. Produces transalation files are 100% compatible to PoEdit.

Contact Form DB
» Michael Simpson (url)
Save form submissions to the database from Contact Form 7, Fast Secure Contact Form and JetPack Contact Form. Includes exports and short codes. | Data | Short Codes | Settings | Reference

Contextual Related Posts
» Ajay D'Souza (url)
Displaying a set of related posts on your website or in your feed. Increase reader retention and reduce bounce rates

Cute Profiles
» Tejaswini Deshpande, Sanjeev Mishra (url)
Cute Profiles adds all your Social Profile icons vertically on left or right side of your pages, which will remain visible all the time though the page is scrolled and without consuming the sidebar space.

Dashboard: Icerocket Reactions Extended
» Christoph Boecken (url)
Displays icerocket reactions on your WordPress 2.7+ dashboard.

Deactivate Visual Editor
» J. Matt Fields (url)
Deactivates the visual editor for specific pages or posts.

Email Immunizer
» Kaf Oseo (url)
Protect email addresses and mailto links on your blog from email harvesters.

Enable Media Replace
» Måns Jonasson (url)
Enable replacing media files by uploading a new file in the "Edit Media" section of the WordPress Media Library.

Exclude Pages from Navigation
» Simon Wheatley (url)
Provides a checkbox on the editing page which you can check to exclude pages from the primary navigation. IMPORTANT NOTE: This will remove the pages from any "consumer" side page listings, which may not be limited to your page navigation listings.

Exec-PHP
» Sören Weber (url)
Executes <?php ?> code in your posts, pages and text widgets.

Expandable Dashboard Recent Comments
» Scott Reilly (url)
Adds links for in-place expansion of comment excerpts on the admin dashboard 'Recent Comments' widget to view full comments.

Exploit Scanner
» Donncha O Caoimh (url)
Scans your WordPress site for possible exploits.

Fast Secure Contact Form
» Mike Challis, Ken Carlson (url)
Fast Secure Contact Form for WordPress. An easy and powerful form builder that lets your visitors send you email. Blocks all automated spammers. No templates to mess with. Settings | Donate

Get Recent Comments
» Krischan Jodies (url)
Display the most recent comments or trackbacks with your own formatting in the sidebar. Visit Options/Recent Comments after activation of the plugin.

Google Analytics for WordPress
» Joost de Valk (url)
This plugin makes it simple to add Google Analytics to your WordPress blog, adding lots of features, eg. custom variables and automatic clickout and download tracking.

Gurken Subscribe to Comments
» Martin Spuetz (url)
Subscribe to Comments with Double-Opt-In

Highslide for Wordpress *reloaded*
» Marco Goetze (url)
Add configurable "Highslide JS" Support to your Wordpress Installation, including Auto Image linking.

Hotfix
» Mark Jaquith (url)
Provides "hotfixes" for selected WordPress bugs, so you don't have to wait for the next WordPress core release. Keep the plugin updated!

Installer
» OnTheGoSystems Inc. (url)
Need help buying, installing and upgrading commercial themes and plugins? **Installer** handles all this for you, right from the WordPress admin. Installer lets you find themes and plugins from different sources, then, buy them from within the WordPress admin. Instead of manually uploading and unpacking, you'll see those themes and plugins available, just like any other plugin you're getting from WordPress.org.

Limit Login Attempts
» Johan Eenfeldt (url)
Limit rate of login attempts, including by way of cookies, for each IP.

Link Manager
» WordPress (url)
Enables the Link Manager that existed in WordPress until version 3.5.

Media Categories
» Hart Associates (Rick Mead) (url)
Media Library Categories is a WordPress plugin that lets you add custom categories for use in the media library. Media items can then be sorted per category.

NextGEN Gallery by Photocrati
» Photocrati Media (url)
The most popular gallery plugin for WordPress and one of the most popular plugins of all time with over 7 million downloads.

NextGEN Gallery Optimizer
» Mark Jeldi (url)
*** UPGRADE TO NEXTGEN GALLERY OPTIMIZER PREMIUM *** to add support for ALL TEN NextGEN shortcodes and more! NextGEN Gallery Optimizer improves your site's page load speed by ensuring NextGEN Gallery's scripts and styles ONLY load on posts with the
no images were found
shortcode. It also includes and automatically integrates the fantastic Fancybox lightbox script, so now you can have gorgeous galleries AND a speedy site!

Nofollow Case by Case
» Oliver Bockelmann (fob marketing, Hamburg) (url)
Nofollow Case by Case is a follow (nofollow and dofollow) plugin for WordPress. It allows you to selectively apply nofollow to your comments.

No Self Pings
» Michael D. Adams (url)
Keeps WordPress from sending pings to your own site.

NoSpamNX
» Sven Kubiak (url)
To protect your Blog from automated spambots, this plugin adds invisible formfields to your comment form.

Optimize Database after Deleting Revisions
» CAGE Web Design | Rolf van Gelder, Eindhoven, The Netherlands (url)
Optimizes the Wordpress Database after Cleaning it out – plug in options

Ozh' Absolute Comments
» Ozh (url)
Reply instantly to comments from email notifications. For WordPress 3.1+

Page Links To
» Mark Jaquith (url)
Allows you to point WordPress pages or posts to a URL of your choosing. Good for setting up navigational links to non-WP sections of your site or to off-site resources.

PJW Mime Config
» Peter Westwood (url)
Allows you to extend the list of mime-types supported by the builtin uploader.

Postie
» Wayne Allen (url)
Signifigantly upgrades the posting by mail features of Word Press (See Settings and options) to configure your e-mail settings. See the Readme for usage. Visit the postie forum for support.

Redirection
» John Godley (url)
Manage all your 301 redirects and monitor 404 errors

Regenerate Thumbnails
» Viper007Bond (url)
Allows you to regenerate all thumbnails after changing the thumbnail sizes.

Relevanssi
» Mikko Saari (url)
This plugin replaces WordPress search with a relevance-sorting search.

Search & Replace
» Frank Bültge (url)
A simple search for find strings in your database and replace the string.

Simple Ads Manager
» minimus (url)
"Simple Ads Manager" is easy to use plugin providing a flexible logic of displaying advertisements. Visit SimpleLib blog for more details.

Simple Tags
» Amaury BALMER (url)
Extended Tagging for WordPress 3.3, 3.4 & 3.5 : Suggested Tags, Mass edit tags, Auto-tags, Autocompletion, Related Posts etc. NOW Compatible custom post type and custom taxonomy !

Social
» Crowd Favorite (url)
Broadcast newly published posts and pull in discussions using integrations with Twitter and Facebook. Brought to you by MailChimp.

Social Metrics
» Riyaz (url)
Track how your blog is doing across the leading social networking websites and services like Twitter, Facebook, Google +1, StumbleUpon, Digg and LinkedIn.

Subscribe2
» Matthew Robinson (url)
Notifies an email list when new entries are posted.

Theme Test Drive
» Vladimir Prelovac (url)
Safely test drive any theme while visitors are using the default one. Includes instant theme preview via thumbnail.

Twitter Follow Button
» Leon Wood (url)
With this plugin, you can embed Twitter Follow Button to let your visitor follow you instantly by just clicking on the button. Add the Follow Button to your website to increase engagement and create a lasting connection with your audience.

Twitter Tools
» Crowd Favorite (url)
An integration between your WordPress site and Twitter. Create posts from your tweets. Show your tweets in your sidebar. Relies on Social.

User Access Manager
» Alexander Schneider (url)
Manage the access to your posts, pages, categories and files.

User Access Manager - NextGEN Gallery Extension
» Alexander Schneider (url)
With this plugin you can use the user access manager to control the access for the NextGen Gallery.

Visitor Maps and Who's Online
» Mike Challis (url)
Displays Visitor Maps with location pins, city, and country. Includes a Who's Online Sidebar to show how many users are online. Includes a Who's Online admin dashboard to view visitor details. The visitor details include: what page the visitor is on, IP address, host lookup, online time, city, state, country, geolocation maps and more. No API key needed. Settings | Donate

Wordbooker
» Steve Atty (url)
Provides integration between your blog and your Facebook account. Navigate to Settings → Wordbooker for configuration.

Wordfence Security
» Mark Maunder (url)
Wordfence Security – Anti-virus and Firewall security plugin for WordPress

WordPress SEO
» Joost de Valk (url)
The first true all-in-one SEO solution for WordPress, including on-page content analysis, XML sitemaps and much more.

Wordpress Video Plugin
» Oliver Wunder (url)
The Wordpress Video Plugin adds a filter for WordPress that allows easy video embedding of 66 supported video sites. Enter [videosite id] at a post and you will see a video. For using the plugin, read the instruction page or readme file!

WP-CleanUmlauts2
» Jürgen Schulze (url)
Converts German umlauts for permalinks, post, comments, feeds automatically. Wandelt Umlaute automatisch für Permalinks, Posting, Kommentare, Feeds.

WP-DBManager
» Lester 'GaMerZ' Chan (url)
Manages your WordPress database. Allows you to optimize database, repair database, backup database, restore database, delete backup database , drop/empty tables and run selected queries. Supports automatic scheduling of backing up, optimizing and repairing of database.

WP-DownloadManager
» Lester 'GaMerZ' Chan (url)
Adds a simple download manager to your WordPress blog.

WP-Memory-Usage
» Alex Rabe (url)
Show up the memory limit and current memory usage in the dashboard and admin footer

WP-PageNavi
» Lester 'GaMerZ' Chan & scribu (url)
Adds a more advanced paging navigation to your WordPress blog

WP-Piwik
» André Bräkling (url)
Adds Piwik stats to your dashboard menu and Piwik code to your wordpress header.

WP-PluginsUsed
» Lester 'GaMerZ' Chan (url)
Display WordPress plugins that you currently have (both active and inactive) onto a post/page.

WP-PostViews
» Lester 'GaMerZ' Chan (url)
Enables you to display how many times a post/page had been viewed. Modified by David Potter to include options for when and where to display view counts.

WP-ServerInfo
» Lester 'GaMerZ' Chan (url)
Display your host's PHP, MYSQL & memcached (if installed) information on your WordPress dashboard.

WP-Stats
» Lester 'GaMerZ' Chan (url)
Display your WordPress blog statistics. Ranging from general total statistics, some of my plugins statistics and top 10 statistics.

WP-SWFObject
» Jim Penaloza Calixto (url)
Allow insert Flash Movies into WordPress blog using SWFObject library. For use this plugin: [SWF]pathtofile, width, height[/SWF].

WP-UserOnline
» Lester 'GaMerZ' Chan & scribu (url)
Enable you to display how many users are online on your Wordpress site

WP CleanFix
» wpXtreme, Inc. (url)
Clean and fix tools! Repair corrupted data and clean up your database

WPDBSpringClean
» WPSolutions-HQ (url)
A WordPress Plugin which deletes unused plugin tables from the database and also allows you to optimize existing DB tables

WPML CMS Nav
» ICanLocalize (url)
Adds CMS navigation elements to sites built with WPML. Documentation.

WPML Media
» ICanLocalize (url)
Add multilingual support for Media files

WPML Multilingual CMS
» ICanLocalize (url)
WPML Multilingual CMS. Documentation.

WPML Sticky Links
» ICanLocalize (url)
Prevents internal links from ever breaking. Documentation.

WPML String Translation
» ICanLocalize (url)
Adds theme and plugins localization capabilities to WPML. Documentation.

WPML Translation Analytics
» ICanLocalize (url)
Shows the status of translation projects and displays warnings when

WPML Translation Management
» ICanLocalize (url)
Add a complete translation process for WPML. Documentation.

WPML XLIFF
» ICanLocalize (url)
Import and Export XLIFF files for translation

WP To Top
» Asvin Balloo (url)
Add a "back to top" link to your posts

YOURLS: WordPress to Twitter
» Ozh (url)
Create short URLs for posts with YOURLS
Inactive Plugins
Ajax Edit Comments
» Ronald Huereca (url)
Ajax Edit Comments allows users to edit their comments for a period of time. Administrators have a lot more features, such as the ability to edit comments directly on a post or page.
Antispam Bee
» Sergej Müller (url)
Easy and extremely productive spam-fighting plugin with many sophisticated solutions. Includes protection again trackback spam.
Automatic Youtube Video Posts
» Matthew Praetzel (url)
Add youtube video posts automatically whenever you add or upload a video to youtube.
Disable WordPress Core Updates
» John Blackbourn (url)
Disables WordPress core update checks and notifications.
Easy Admin Color Schemes
» James Dimick (url)
Easy Admin Color Schemes allows users to easily customize the look and feel of the administration interface for WordPress.
Fourteen Colors
» Nick Halsey (url)
Customize the colors of the Twenty Fourteen Theme, directly within the Theme Customizer.
Genki Youtube Comments
» Genkisan (url)
Insert YouTube comments into your post's comment
Hello Dolly
» Matt Mullenweg (url)
This is not just a plugin, it symbolizes the hope and enthusiasm of an entire generation summed up in two words sung most famously by Louis Armstrong: Hello, Dolly. When activated you will randomly see a lyric from Hello, Dolly in the upper right of your admin screen on every page.
Link Indication
» Michael Wöhrer (url)
Adds CSS class attributes to external links and optionally specific attributes to any other link types such as wikipedia.org, flickr, imdb, file extensions like .pdf or .zip, etc. Thereby you can indicate your links, e.g. by images, for characterizing your types of links. Furthermore you can add target="blank" to all external links, rel="nofollow" to specific hyperlinks or display websnapr preview thumbnails. Navigate to Settings → Link Indication.
Move WordPress Comments
» Nicolas Kuttler (url)
Move comments between posts and fix comment threading.
NextGEN Gallery Comments
» Roberto Cantarano (url)
This plugin add comments to every NextGEN gallery (admin and frontend)
NextGEN Gallery geo
» Frederic Stuhldreier (url)
NextGEN Gallery geo is a flexibe plugin, displaying beautiful maps with your photos by using EXIF Data or geocoding.
Pretty Link Lite
» Caseproof (url)
Shrink, track and share any URL on the Internet from your WordPress website!
Quick Page/Post Redirect Plugin
» Don Fischer (url)
Redirect Pages, Posts or Custom Post Types to another location quickly (for internal or external URLs). Includes individual post/page options, redirects for Custom Post types, non-existant 301 Quick Redirects (helpful for sites converted to WordPress), New Window functionality, and rel=nofollow functionality.
SABRE
» Didier Lorphelin (url)
Simple Anti Bot Registration Engine
WP-Polls
» Lester 'GaMerZ' Chan (url)
Adds an AJAX poll system to your WordPress blog. You can easily include a poll into your WordPress's blog post/page. WP-Polls is extremely customizable via templates and css styles and there are tons of options for you to choose to ensure that WP-Polls runs the way you wanted. It now supports multiple selection of answers.
WP Super Cache
» Donncha O Caoimh (url)
Very fast caching plugin for WordPress.
XML Google Maps
» Patrick Matusz (url)
This plugin allows you to easily insert Google Map or Google Earth Plugin Maps into your blog. Supports KML, KMZ, GPX, geoRSS filelinks. Supports Default, Satellite, Hybrid, Physical and Google Earth Plugin Maptypes
YOURLS Widget
» Woxxy (url)
A widget that will connect to your (or someone else's with pubic API) YOURLS URL shortening system.