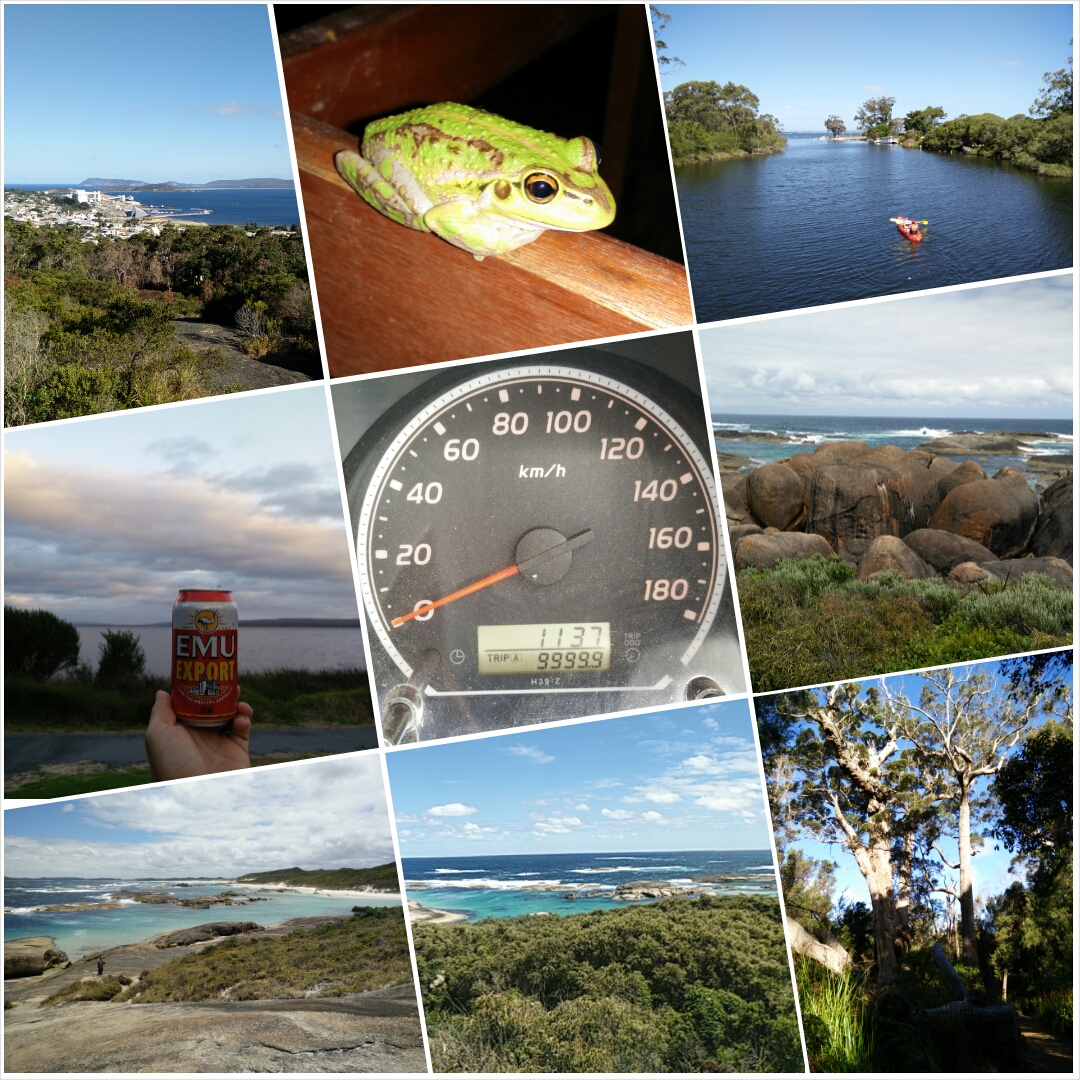 Wahnsinn, heute haben wir die 10.000 km Marke geknackt. Nach 7 1/2 Wochen. Nichts, worauf man unbedingt stolz sein muss, v.a. nicht bei 13 l auf 100 km, aber dennoch beachtlich. Und ein Zeichen, die Entfernungen in Australien nicht zu unterschätzen.
Albany haben wir gestern verlassen, das Wetter war etwas besser wie vorgestern, wo wir praktisch gar nichts tun konnten. Gestern waren wir dort noch auf der vorgelagerten Halbinsel im Nationalpark und sind dann Richtung Denmark weitergefahren. Denmark ist ein nettes kleines Kaff (auch dieses Städtchen hat wie fast alle anderen hier einen Park mit zwei großen Spielplätzen, Grills, Tischen und Bänken, Toiletten, von dem sich jede deutsche Stadt etwas angucken könnte…), das vor allem durch den Williams Bay Nationalpark bekannt ist. Dort sind die Green Pools und die Elephant Rocks. Und die Felsen schauen wirklich so aus. Die Green Pools sind der wohl kinderfreundlichste Strand von Australien, was Tobias heute vormittag auch gleich ausnutzen durfte.
Danach ging es noch weiter ins Valley of the Giants, ein großer Wald mit noch größeren Eucalyptusbäumen. Den Tree Top Walk haben wir diesmal nicht gemacht.
Die Nacht verbringen wir in der Nähe von Walpole, wo ich eben auf dem Campingplatz fast über zwei große Kängurus gestolpert bin. ;-) Morgen geht es dann weiter in die Gegend um Margaret River.
(17.12. 21:44)